You may have noticed that the SPARCS Initiative is now maintained by National Canine Research Council. As the previous SPARCS incarnation was winding down, National Canine Research Council was revving up efforts to embed the study of canine behavior in the context of the human environment. The SPARCS platform offered an opportunity to make the best of this research accessible to everyone. A difference you will notice is that all SPARCS information is now free, as is all of National Canine Research Council's information, requiring no membership or fees of any kind. We hope you will find it a rich and rigorous source of the best of canine behavior research.
The first conference from the new SPARCS was on the topic of canine behavioral genetics and was held June 1-3, 2018. Talks from six esteemed experts were live-streamed and questions from those watching and participating on
social media
were incorporated into the panel discussions by conference science hosts Julie Hecht and Mia Cobb from
Do You Believe In Dog?
 Each of the six talks was broken into two parts, with two question and answer sessions. A panel session with multiple speakers concluded each of the three conference days. Over 5,600 viewers joined us from many countries around the world for the live stream.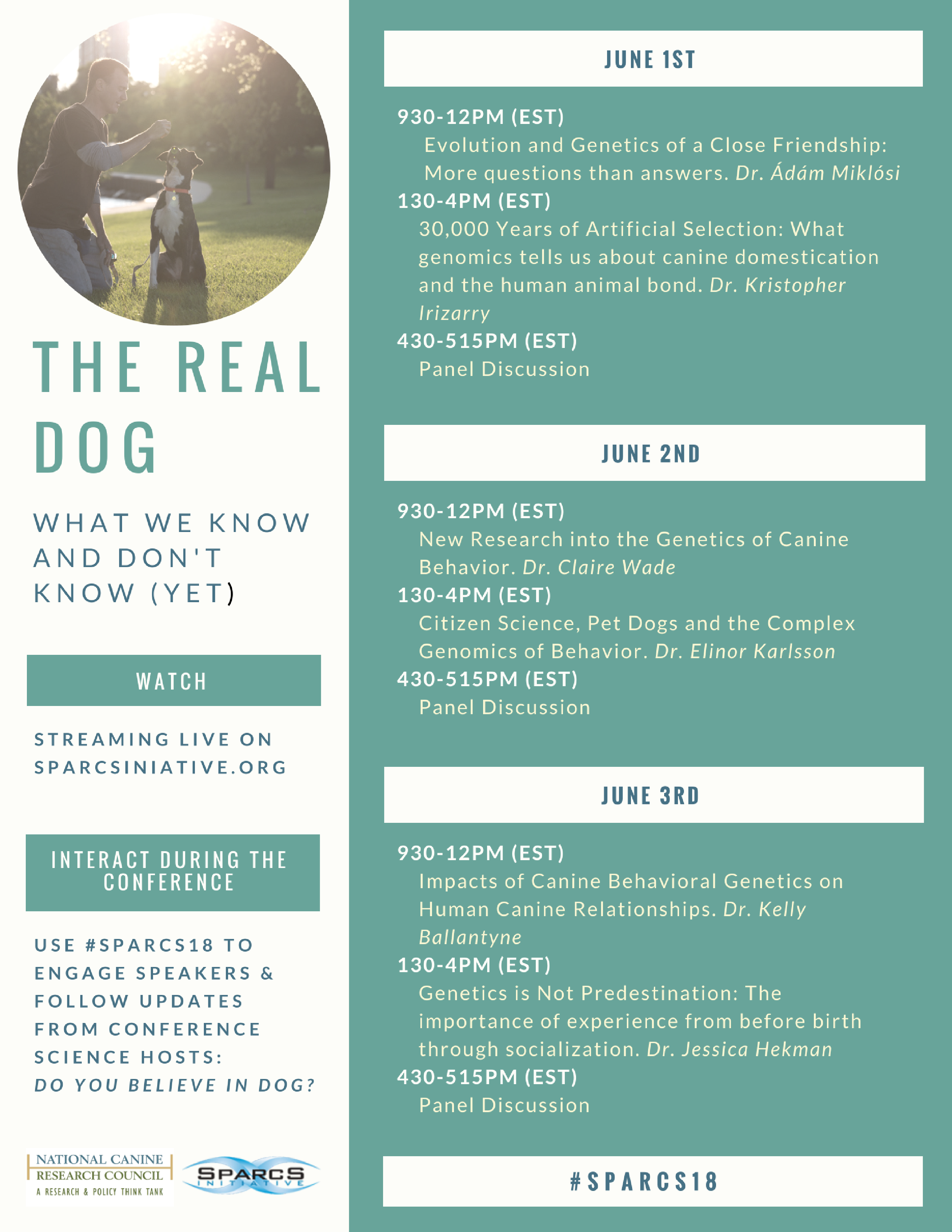 We are happy to announce that all of the content that was live streamed for #SPARCS18 was recorded and is now available on the SPARCS initiative website. The website also contains archived videos from prior conferences as well. National Canine Research Council is proud to make these resources available free of charge. We hope you enjoy the presentations and panel discussions from #SPARCS18 and stay tuned for future announcements.